Get early tax refund credit...
Bring in your paystub and get $2,500 toward your downpayment today! We are a TaxMax™ authorized dealer. No cash is required today. Call me for details
~Laura Lee
(209) 966-6689
Also, visit my Facebook page (link above)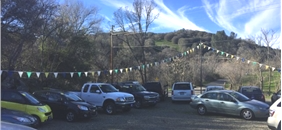 See my Mariposa inventory,
I keep a good selection of affordable Trucks, SUV's and Cars in stock. Call me to see what is not posted to this site yet. I have many vehicles in process and on their way here right now. Each vehicle gets "Laura Lee's Certified" before it can be shown online. Call now...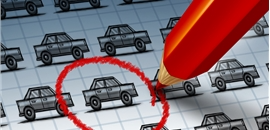 Or, tell me what you want.
Come in and get prequalified to SPECIAL ORDER you next car, truck or SUV. It both saves you money and gets the vehicle of your choice. Thousands available to me each week. If you are not in a hurry, I can find any car you want. Just ask!
No salesman here. Just me.
It is quick and easy to apply for financing. I have helped many good people with bad credit get a car loan. You can qualify too! Just call me for a free consultation. All financial information is kept confidential and there is no obligation to buy from me. ~Laura Lee. email: lauralee@sti.net